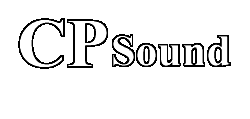 THEATER SPEAKER PACKAGES
Our speakers have a big edge in the theater sound reproduction market. This is do to the fact that our small, full range, shielded, speakers reproduce such full, rich, live sound, and have excellent of axis response. (You can stand at 30 degrees off center axis and get the same high quality sound reproduction) The wide, and smooth, sound dispersion leaves no dips, bumps, and holes in the frequency response. This creates a huge, live sound stage. You will experience true, realistic, sound reproduction as if you were there. Our powered subwoofer will blend in only with the deepest bass. It will add true realism were such bass program is used.
The new home theater audio receivers, have several sound processors that process sound to 5 channels with equal power and frequency response. When using our speakers you will get outstanding, equal sound reproduction. Sound will come out from everywhere. When watching your movie you will experience 3D sound, and feel as you where there. You will experience superior sound reproduction then at the movies.
You can create your own theater speaker package. We have several combinations:
Four FR6S speakers, an FR6S center channel speaker, and the PDF12V subwoofer.
Four FR5S speakers, an FR5S center channel speaker, and the PDF12V subwoofer.
You can mix it up with two FR6S for the front channels, an FR6S center channel, two FR5S speakers for the rear channels, and the PDF12V subwoofer.
Any of the speaker combinations above will give you outstanding sound reproduction. You will not find speakers of this caliber at electronic superstores. We have the best performance to price ratio. We guarantee it.

Back to Home Page / Back to Product Page
---
CPsound
901 Queener Rd
Jacksboro, TN 37757 - USA
TEL: (423) 562-3722
E-Mail: sales@cpsound.com
Logos and pictures shown are trademarks of their respective owners
Copyright © 1997-2000, Digital Trends Corporation